Music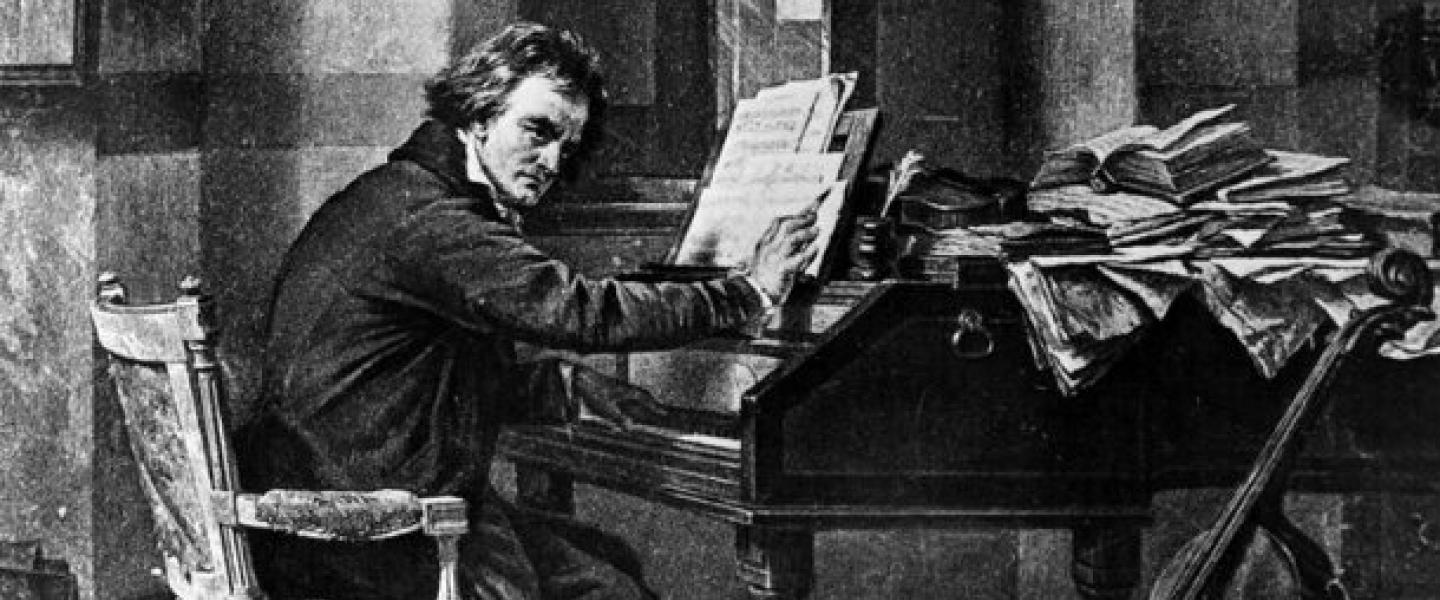 Explore the Elements of Music
Published: November 1, 2019
The start of Music Humanities focuses on modes of listening, properties of sound, and on rhythm, melody, harmony, and tone color (timbre). These works offer specific ways to hear musical elements expressively.
Listen to selections from this section of the Music Humanities syllabus below and the full playlist on the syllabus page.
Ludwig van Beethoven
Symphony no. 7, ii: Allegretto 
It seems simple but the music is unforgettable: a repeating rhythmic pattern that underlies expanding dynamics, melodies, and orchestrations and leads to a powerful climax.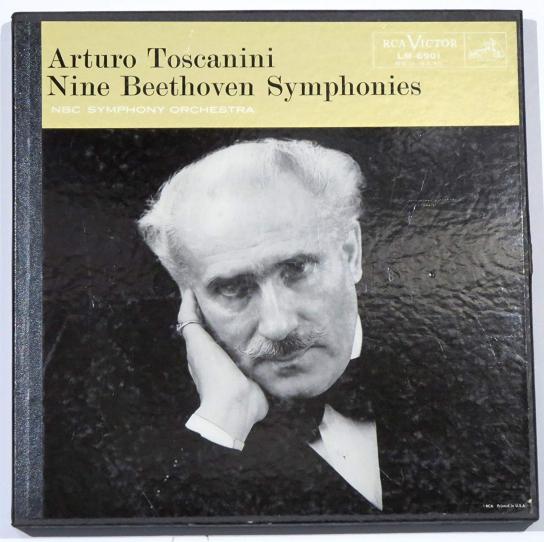 Audio: Beethoven Symphony no. 7, II: Allegretto
Recording: Arturo Toscanini, NBC Symphony Orchestra
Franz Schubert
"Death and the Maiden" 
This brief poetic dialogue between a terrified girl and implacable Death who comes "as a friend" is sung by one singer in two distinct vocal registers. Rhythm, phrasing, and minor to major mode are central. But it chiefly gives us an early opportunity to hear the extraordinary voice and range of Marian Anderson, whose concert on the Mall in Washington in 1939 galvanized the nation. She was the first African-American singer at the Met in the 1950s, when this recording was made; Toscanini told her that a voice like hers comes along once in a hundred years.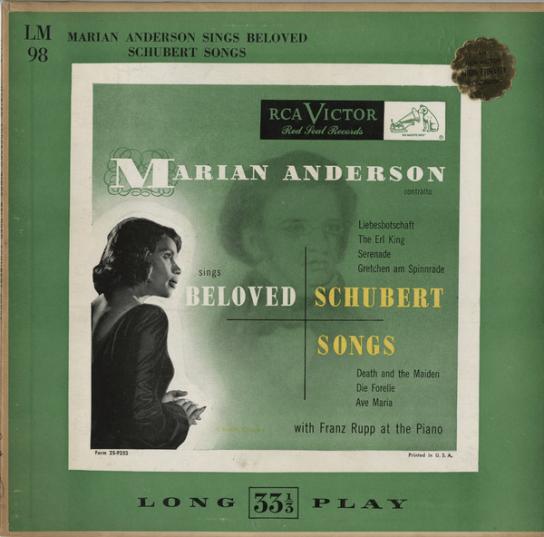 Audio: Schubert, "Death and the Maiden."
Recording: Marian Anderson, contralto, and Franz Rupp, piano.