Literature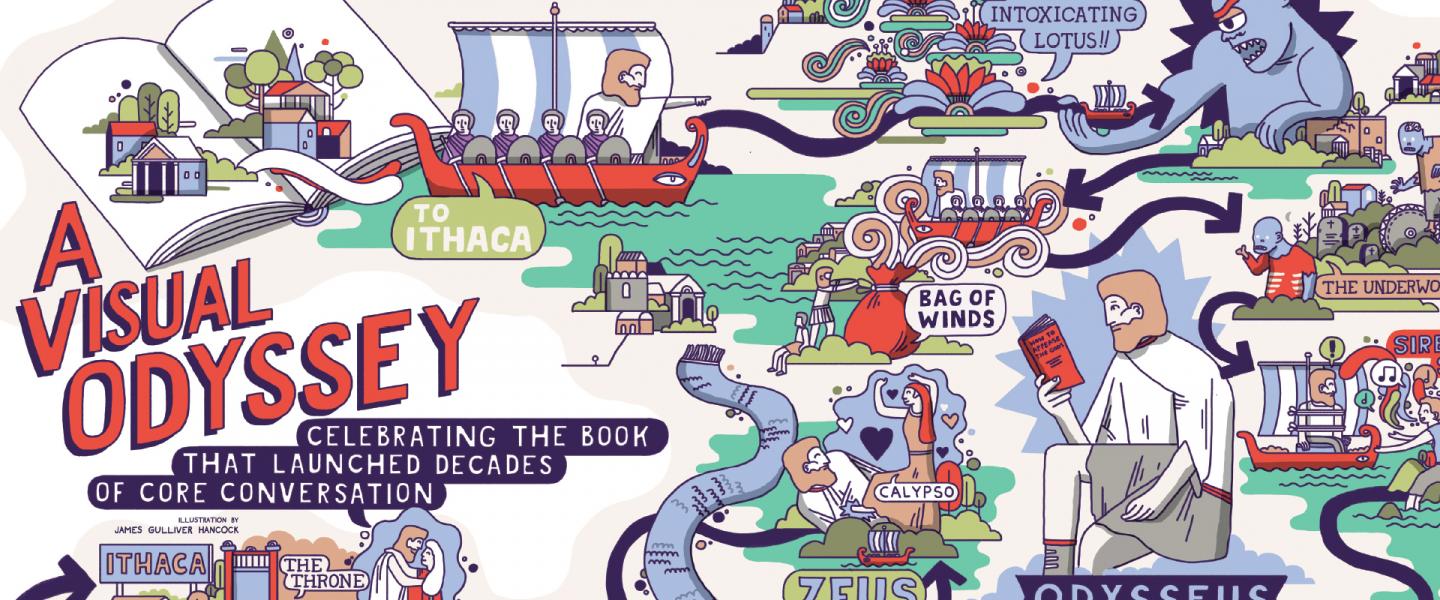 Published: September 18, 2019
"The Odyssey is, along with The Iliad,  one of the two oldest works of literature in the Western tradition.  It is an epic poem, both in the sense that it is long, and in the sense that it presents itself as telling an important story, in the traditional, formulaic language used by the archaic poets for singing the tales of gods, war, journeys, and the collective memories and experience of the Greek-speaking world.
But in some ways, the story told in this long piece of verse is small and ordinary. It is a story, as the first word of the original Greek tells us, about "a man". He is not "the" man, but one of many men – albeit a man of extraordinary cognitive, psychological, and military power, one who can win any competition, outwit any opponent, and manage, against all odds, to survive.  The poem tells us how he makes his circuitous way back home across stormy seas after many years at war."
Trace Odysseus' journey through CCT's "Visual Odyssey", where he encounters the famed Cyclopes, is the sole survivor of the monstrous Scylla and Charybdis, visits the house of Hades and the prophet Tiresias and much more.  Our hero is accompanied by his immortal benefactor Athena, the goddess of technical expertise and strategic thinking."
Excerpt from the Introduction of The Odyssey, translated by Emily Wilson