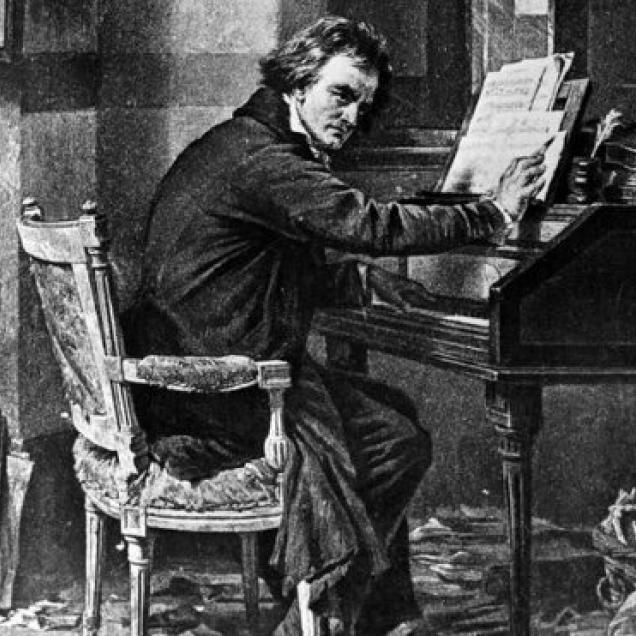 Elements of Music
The first few classes focus on modes of listening, properties of sound, and on rhythm, melody, harmony, and tone color (timbre). These works offer specific ways to hear musical elements expressively:
The class studies:
Ludwig van Beethoven Symphony no. 7, ii: Allegretto 
Franz Schubert, "Death and the Maiden." 
Felix Mendelssohn, Overture to A Midsummer Night's Dream
Claude Debussy, Preludes, Book I, no. 6: Des pas sur la neige
To listen to Music Hum songs in full, log in to Spotify before launching the player.