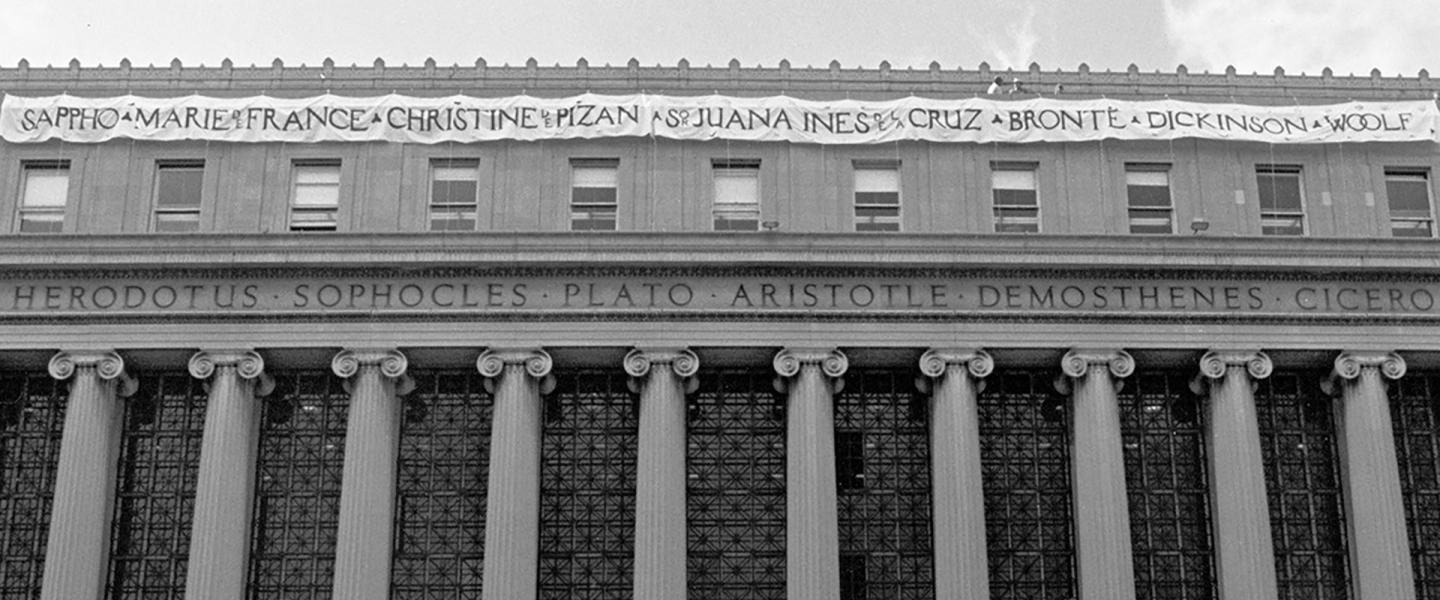 Butler Banner Project
Event details
Following in the footsteps of Laura Hotchkiss Brown (GS '89) and other Columbia students in 1994, a group of students have come together this year in collaboration with Columbia University Libraries to create a banner bearing the names of eight female-identifying authors and visionaries to hang over the names of the male writers inscribed on the current facade of Butler. 
Along with the banner, they will be hosting a series of events throughout the fall semester. Check out their Events Page to see the full schedule. 
Read more about the Butler Banner Project on their website.
Date and time
Thursday, September 12, 2019 6:00pm - Friday, December 6, 2019 9:00pm