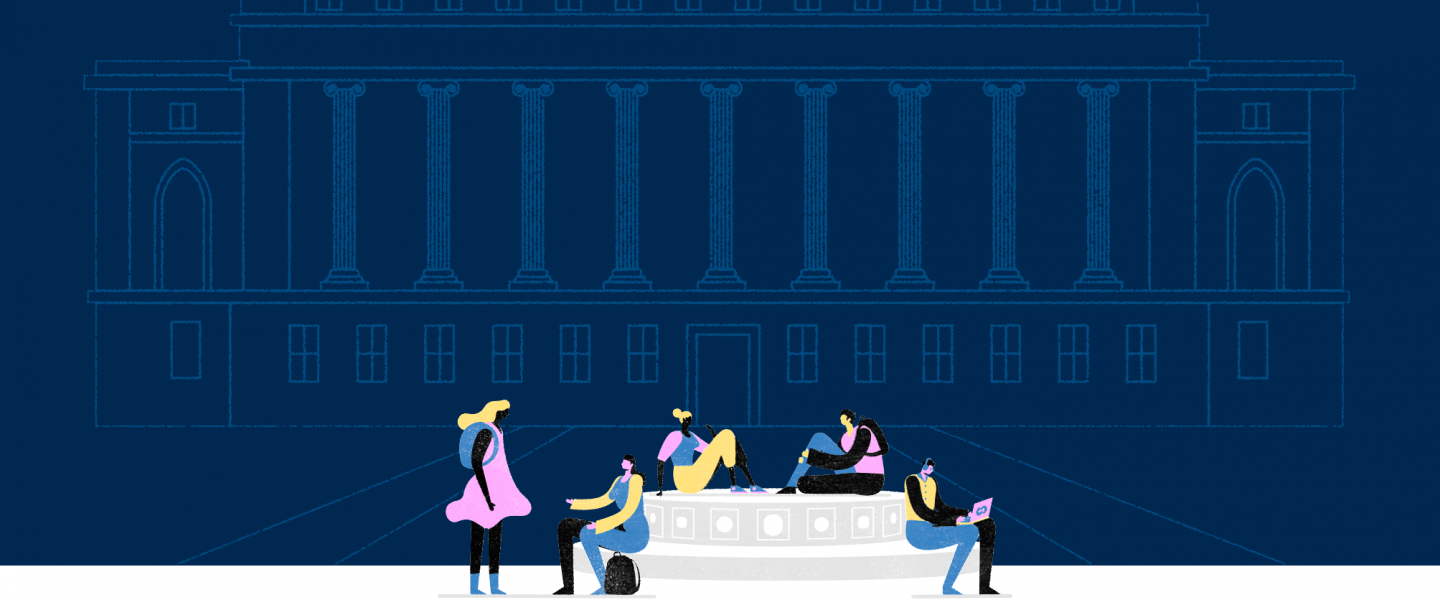 Opening Event
Event details
Join Us to Celebrate
100 Years of the Core Curriculum
Friday, September 27
Be a part of this historic celebration as we kick off the Centennial Year at the Opening Event with President Lee C. Bollinger, Dean James J. Valentini, faculty, students and alumni.
(scroll down for livestream)
Schedule:
9:00 — 9:30 a.m
Opening remarks by President Lee C. Bollinger and Dean James J. Valentini. 
9:30 — 10:30 a.m.
Core Stories panel moderated by Claire Shipman CC'86, Author and Journalist
Richard Axel CC'67, Nobel Prize-Winning scientist and University Professor
Patricia Kitcher, Roberta and William Campbell Professor of the Humanities
Li Lu CC'96, Founder of Himalaya Capital
Gareth Williams, Anthon Professor of Latin Language and Literature
Sheena Wright CC'90, President and CEO of United Way of New York City
10:30 — 11:15 a.m.
Mingling, historical exhibit and Core Storytelling booth for guests to take professional photos and videos, along with commemorative items
11:15 — 12:30 p.m.
Enduring Core panel on the Core's timeless relevance across 10 decades. 
Noam Elcott, Associate Professor of Art History and Archaeology, and Chair of Art Humanities
David Helfand, Professor of Astronomy, and Chair of Frontiers of Science
Emmanuelle Saada, Professor of French and Romance Philology, and Carnoy Family Program Chair of Contemporary Civilization
Elaine Sisman, Anne Parsons Bender Professor of Music, and Chair of Music Humanities
Joanna Stalnaker, Professor of French and Romance Philology, and Paul Brooke Chair of Literature Humanities
---
Date and time
Friday, September 27, 2019 9:00am - Friday, September 27, 2019 12:30pm
Location
Rotunda, Low Library
Columbia University
40.808202526215
,
-73.961831114536