Philosophy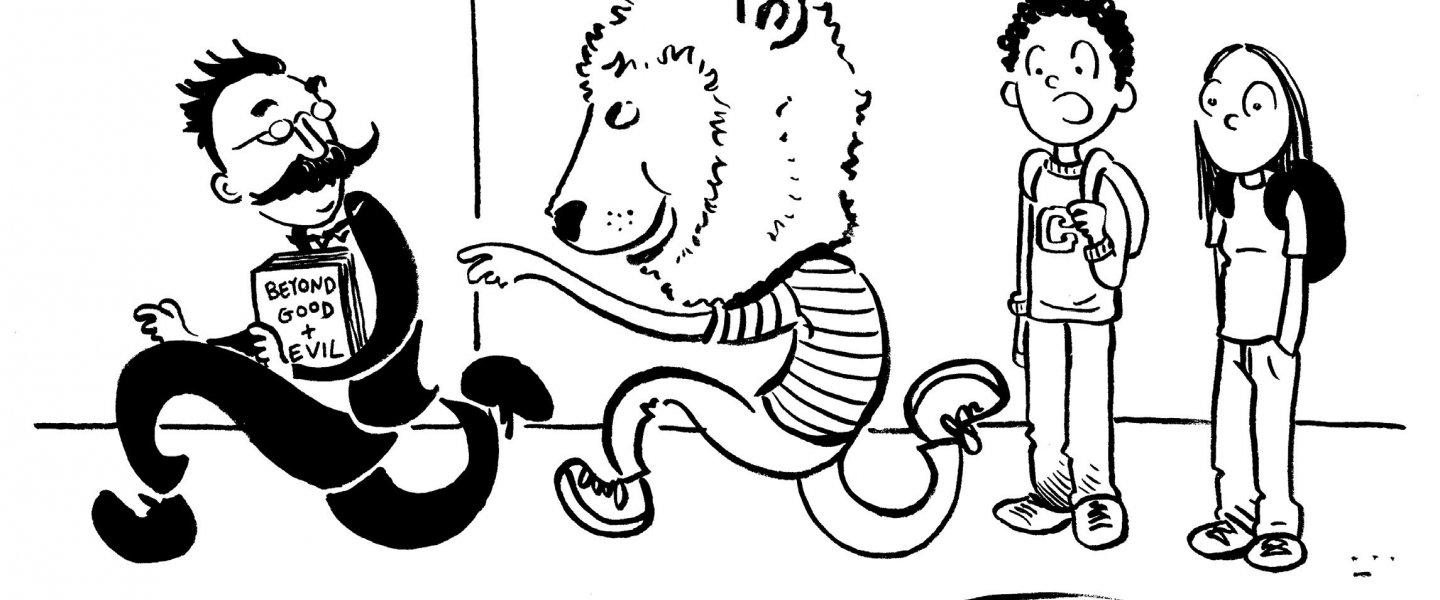 The Core Cartoon Caption Contest: CC
Published: July 8, 2020
The final installment of the Core Cartoon Caption Contest is here! Created by author and graphic novelist Ariel Schrag CC'03, this cartoon is a humorous take on Contemporary Civilization.
The winning caption will be published in the Fall 2020 issue, and the winner will get a signed print of Schrag's cartoon. Any College student or College alum may enter; no more than three entries per person.
In honor of the Centennial, CCT asked four artistic alums to take inspiration from the Core and provide a cartoon in need of your caption — one for each of the four issues this academic year.
Submit your idea, along with your full name, CC class year and daytime phone, to cct_centennial@columbia.edu by Monday, August 10.
Explore the whole series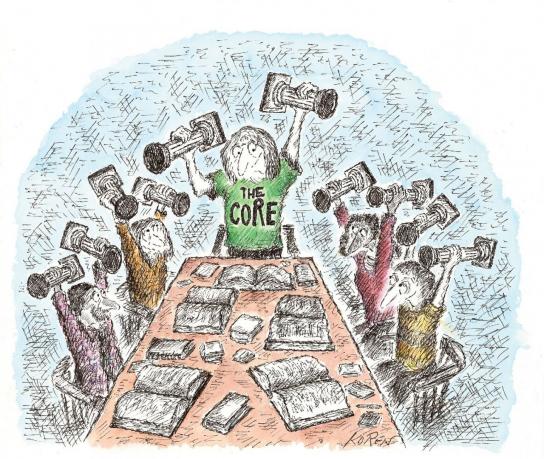 A Lit Workout
"Enough warm-ups, already! When are we going to roll boulders with Sisyphus?"
-William A. Teichner CC'86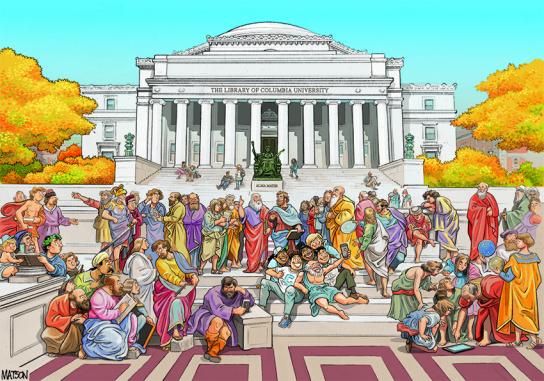 See You on the Steps
"French vanilla chia seeds at JJ's Place! We're not in Athens anymore, P."
-Tom McNamee CC'99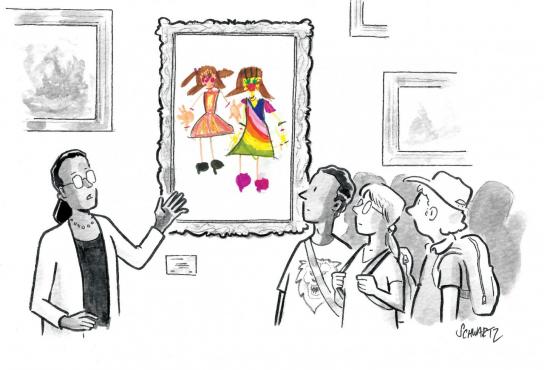 A Crayola Classic
"In 1923, with the introduction of the home refrigerator in the U.S., a new art form emerged among some of the younger artists there."
-Patrick Rapp CC'66